Traditional rainbow coffin featuring buff woven willow handles
Traditional rainbow coffin featuring buff woven willow handles
Traditional rainbow coffin featuring buff woven willow handles
Traditional rainbow coffin featuring buff woven willow handles
Description
Traditional Rainbow Willow Coffin
Our Traditional Rainbow Willow coffin features tapered square ends, beautifully plaited edging and natural hand-woven willow handles.  A lasting legacy and a personal tribute made with the original care and dedication that has driven our family business for over four generations.
Each Rainbow wicker coffin is carefully handcrafted to mirror the stunning colour combination of a natural rainbow, reflecting a life full of colour and creativity.
You can be sure you will receive nothing less than exceptional craftsmanship. Every willow coffin is finished with our company badge, symbolising the quality and heritage of all our willow coffins.
---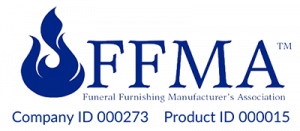 Our coffins have been FFMA approved and are suitable for burial and cremation. The coffins have been tested to lift up to 30 stone (190kg) in weight.
Please note our willow coffins are unique, individual and use natural materials. The look and finishes may vary slightly from the pictures shown, this is part of the natural product.
Colour Finishes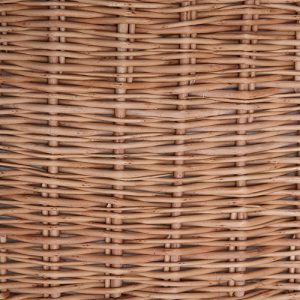 Buff
Our natural buff willow finish ranges from a dark orange hue to a chestnut-brown appearance. The colouration comes from the willow being boiled for over eight hours before being stripped ready for use. Willow is a coppice material and grows naturally from a crown, the crowns are arranged in rows which are harvested annually.
Finishing Touches
Choose from two main colour finishes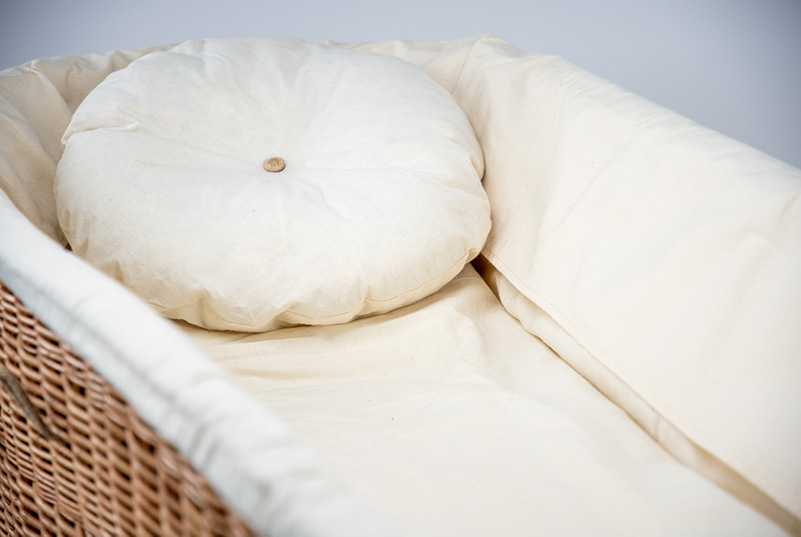 Our Interiors
All our coffins feature beautiful interiors made from natural calico cotton. As standard this includes a cotton lining, pillow and a cover sheet. We can accommodate more elaborate interiors on request where we pad and cushion the bottom and sides of our coffins using natural wadding.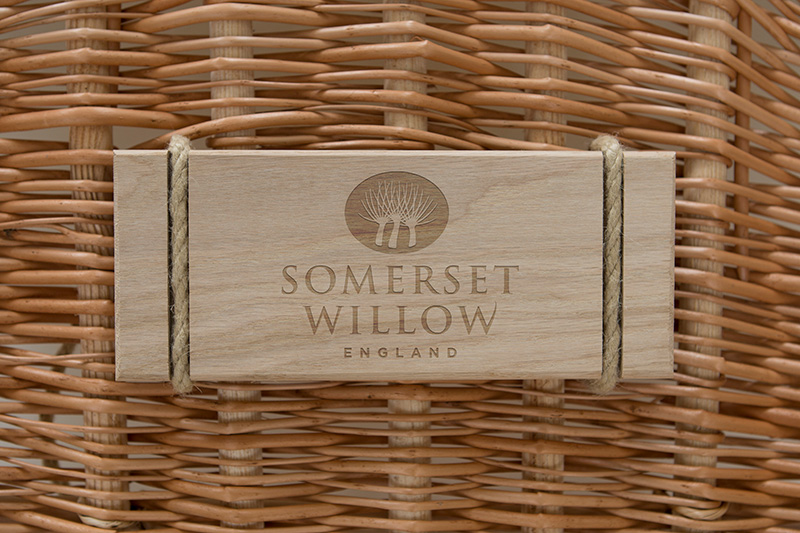 Nameplates
Engraved solid oak plaques can be inscribed with up to five lines of text for a truly personal touch. Each plaque is carefully attached to the coffin lid using twisted jute cord.
---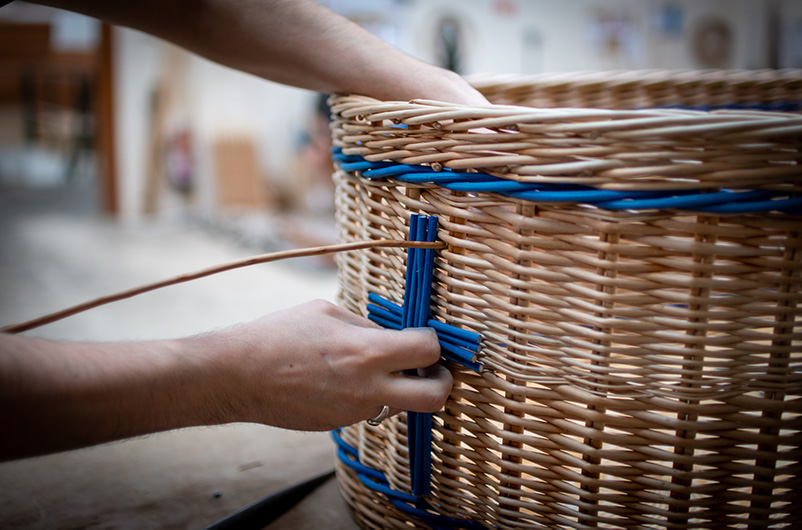 Embellishment
For a personal touch, our coffins can be decorated with a woven cross or other simple motifs on request.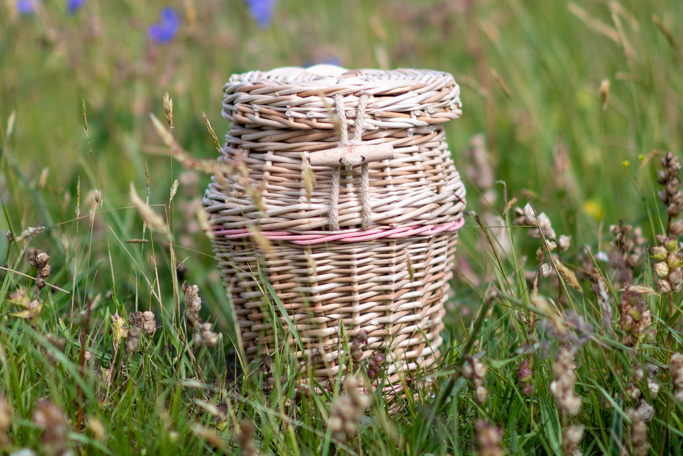 Matching Ashes Caskets
We can provide accompanying willow ashes caskets to suit, with matching coloured bands. In addition, we offer a range of ash scattering tubes and memorial products.
---
Anything Else?
If there is something we haven't mentioned, please ask.
We will do all we can to meet your requirements.
As a manufacturer to the funeral trade, we supply direct to Funeral Homes throughout the UK.  Funeral Directors tend to be better placed in helping with difficult decisions which can arise from choosing a coffin for your loved one.  In addition, Funeral Directors are well-positioned to provide support and guidance at a bereaved and difficult time.  
Please follow our three simple steps below to place an order for one of our Somerset Willow Coffins. We aim to deliver our willow coffins within 24 to 48 hours from order.
If you are a funeral professional please contact us directly for more information on ordering.
---
1
Make your coffin choice by selecting the shape, style and colour combination of your coffin. Alternatively, you can visit our Create A Coffin page where you are able to create your very own bespoke design.
---
2
Please contact your local funeral director or provider, referencing your chosen coffin selection. You can locate our preferred resellers by visiting our Find A Funeral Director page.
---
3
Upon meeting and discussing your coffin selection with your chosen funeral director, they will contact and liaise with us to place an order. Following this, a delivery date would be given and our production team would start your order. We would aim to deliver your coffin within 48 hours.
---
If you encounter any issues in obtaining one of our Somerset Willow Coffins, please contact us on 01278 424003 or visit our contact page. We will endeavour to provide immediate assistance.